Effective automatic exterior disinfection

The intelligent CRAWLER ROBOT with fog disinfection effectively disinfects outdoor areas, benches and tables in parks, terraces, playgrounds and climbing frames. The robot is controlled by a joystick at a distance of up to 300 meters. The robust construction and crawler chassis allow it to handle even more demanding terrain.
Thanks to the massive crawler chassis, no obstacle in the interior or exterior is a problem for the robot. Despite its robust construction, it is very agile, movement is smooth and easy to operate. It can move forward, backward, at a speed of up to 7 km / h, or turn around its own axis on both sides.
A series of sensors on each side stop the robot from a possible collision, for example with a park bench or with a child running into its trajectory. The robot's movement and disinfection system can be controlled wirelessly with an ergonomic controller in real time at a distance of 300 meters.
Disinfection nozzles provide spraying at an angle of 360 degrees to a distance of2 meters from the central axis of the robot. It contains a container for 50 liters of liquid disinfectant, and it is filled from above. It is powered by a powerful electric motor. In full operation, the motor lasts up to three hours on a single charge.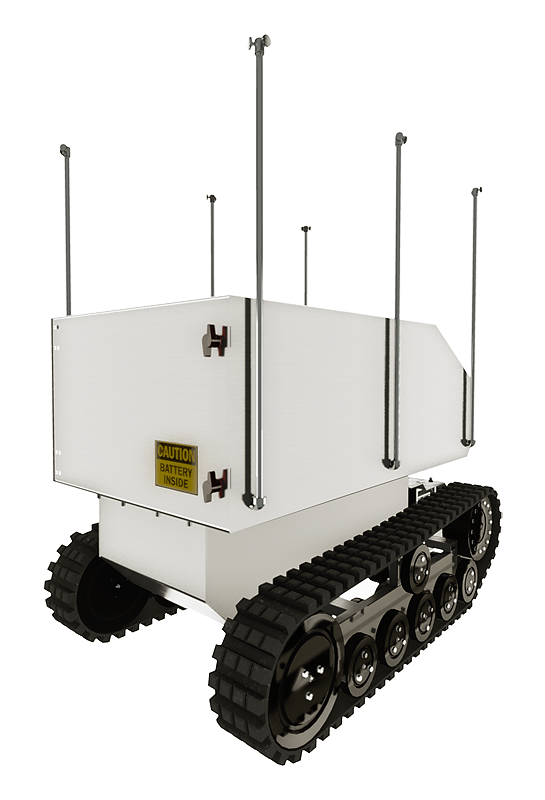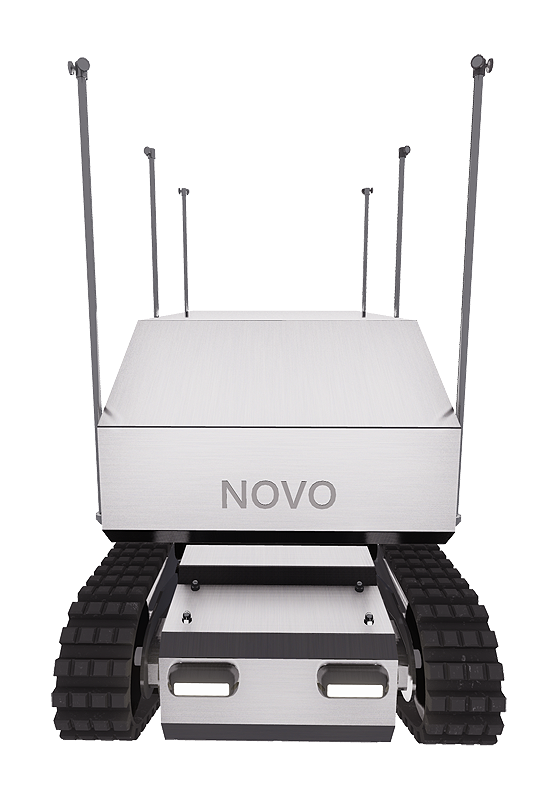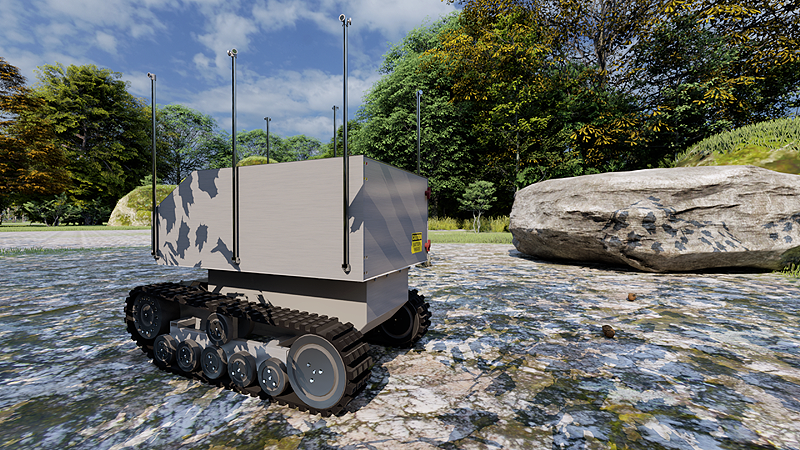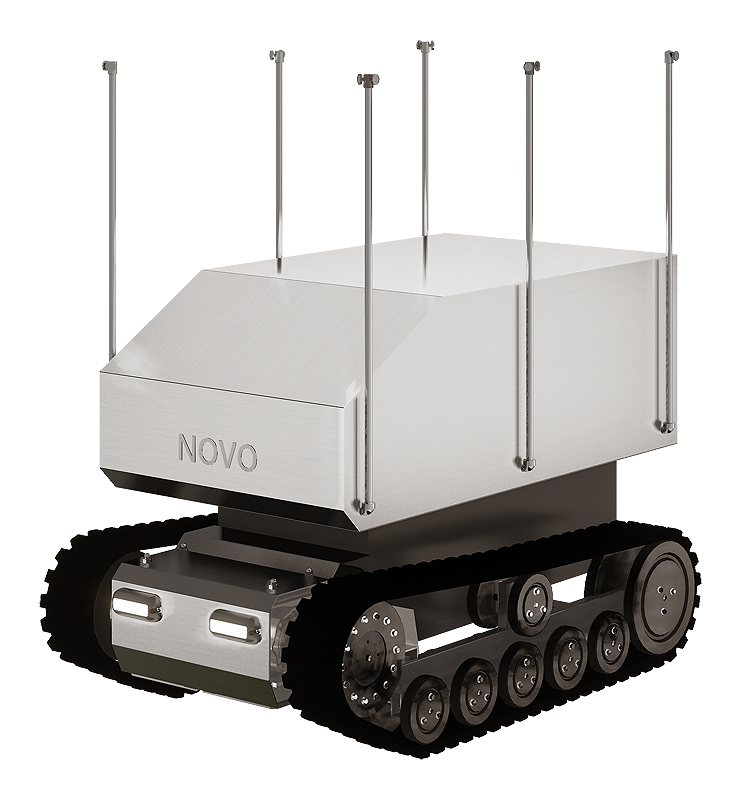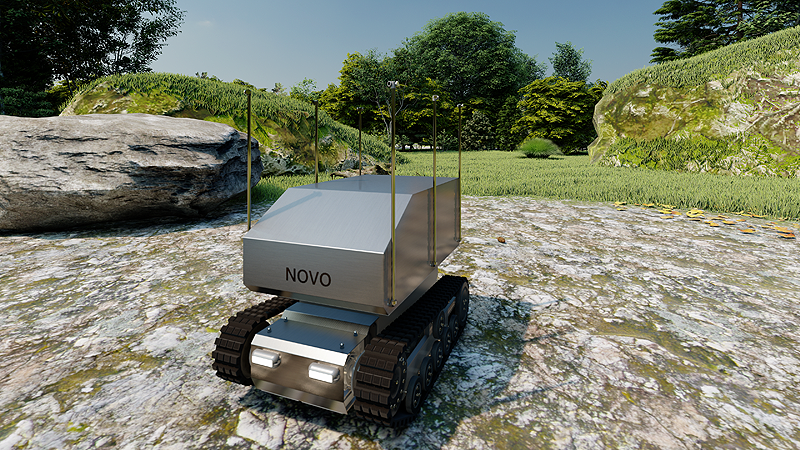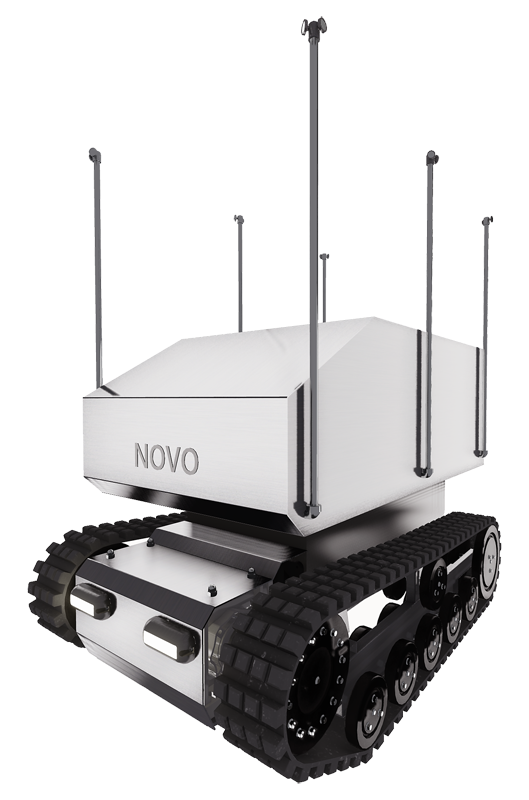 Description and specification

CRAWLER ROBOT
Mobile robotic fog disinfection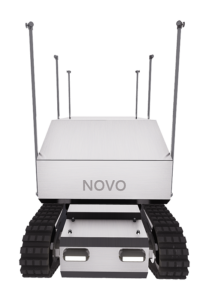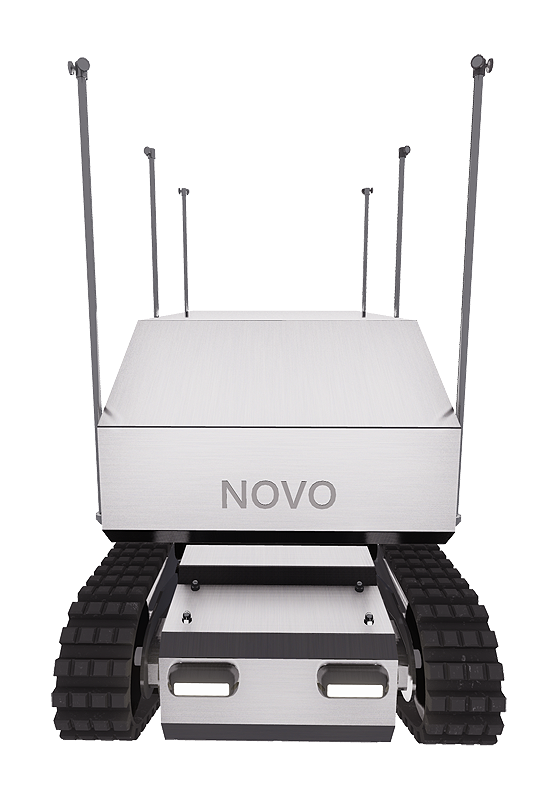 prevention of viruses and bacteria
robust industrial design
effective disinfection of large areas in a short time
maintenance-free drive ensures high agility and smooth movement
Stops immediately, if the trajectory is disturbed by humans or animals
| | |
| --- | --- |
| Material | Steal, aluminium, plastic, rubber |
| | |
| --- | --- |
| Size [mm] | 980 x 600 x 1000 mm |
| | |
| --- | --- |
| Resilience standard [IP krytie] | IP67 |
| | |
| --- | --- |
| Power supply | replaceable and rechargeable battery |
| | |
| --- | --- |
| Operating time per charge [min] | 180 min |
| | |
| --- | --- |
| Charging supply voltage [V] | 230 V |
| | |
| --- | --- |
| The direction of movement of the robot | forward, backward, rotating in place |
| | |
| --- | --- |
| Overcoming obstacles in the trajectory | obstacle height more than 10 cm |
| | |
| --- | --- |
| Speed | 3-7 km/h, adjustable |
| | |
| --- | --- |
| Lighting | an integrated lamp illuminates the robot's surroundings in every direction of travel |
| | |
| --- | --- |
| Disinfectant tank volume [l] | 50 l |
| | |
| --- | --- |
| Dispersion of disinfection | nozzles, at an angle of 360 ° to a distance of 2 meters |
| | |
| --- | --- |
| Connectivity | WiFi 2,4 GHz and 5 GHz |
| | |
| --- | --- |
| Control | Remote, joystick, effective distance 300 m |
| | |
| --- | --- |
| Weight [kg] | 100 kg (with accessories, without disinfection) |
| | |
| --- | --- |
| Guarantee [mesiace] | 24 months |
| | |
| --- | --- |
| Accessories | Robot battery, remote control/joystick, wireless remote control batteries, wireless remote control battery charging system, robot battery charging system, user manual |
Suitable alternative for interior