We are enthusiasts of new and innovative technologies

, we create solutions that help.
We deal with progressive systems for disinfection of skin, air, rooms and materials, while our technologies meet the demanding requirements of the international standard ISO 9001: 2015.
We research cold plasma, its properties and effects on various materials and its effect on organic tissues. We develop professional plasma technologies for cosmetic and industrial purposes.
We subject all our technologies to tests, laboratory tests, clinical studies and international certification. With a reserve, we meet strict international standards. The customer can be sure that they will receive exactly the technology or innovative solution that they ordered from us.
Since 2021,
we have been managing the European Research Consortium

within the Eurostars project as the first company in Slovakia.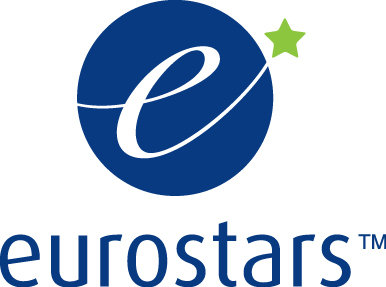 We have dozens of successful installations and solutions for cities, municipalities, universities and companies.
What did customers say about our solutions?
VESNA ONE is easy to use for disinfecting objects. It works on a motion sensor, which means that the client and employee do not have to contact the object, which is a big plus. The sixty-second disinfection cycle enables fast customer service in a short time.
Grzegorz Soduś
CEO, Good Parts
On behalf of the management, all employees of the kindergarten, as well as students and their parents, we would like to thank you for the opportunity to use the VESNA TEN equipment to disinfect the premises. Thanks to the use of these facilities, the attendance of our kindergarten has increased and the number of sick people in our care has also decreased. Kindergarten costs associated with the purchase of various types of chemicals for disinfecting rooms, toys, etc. have also decreased. We are also impressed by the individual approach to the customer and the adaptation of the device to our needs, because the safety of our children is most important to us.
Mgr. Grzegorz Urbańczyk
CEO, Przedszkole Pod Nutką
Disinfection works great. The use is very simple and the whole process is automated. The VESNA TEN device disinfects our premises, which is very important, especially in the current pandemic, it takes care of our safety. Customers are very happy with the protection I provide them and I also sleep well knowing that I have done everything necessary.
Sebastian Ostrowski
CEO, Screendoctor
Disinfection works quickly and efficiently. We are very satisfied.
Krzysztof Dybiec
Chairman, Izba Gospodarcza Wodzisławiu Śląskim