Fog disinfection of people and objects

The disinfection gate is designed to reduce the risk of transmission and infection by viruses. Thanks to the built-in nozzles, it can disperse the disinfectant in the form of a fine mist on a person or objects that are in the gate or pass through it. Suitable for indoor and outdoor use.
The disinfection process is controlled by built-in electronics. Passing over the ramp activates motion sensors that detect the figure in the gate area and initiate the disinfection process. The nozzles then apply the disinfectant, without the need for manual user control.
The disinfection gate can be located in the exteriors in front of the entrance, or directly in the entrance areas of the buildings. It will help wherever it is necessary to disinfect and decontaminate a large number of people in a short time.
Persons enter the transition area individually, each remaining in it until a disinfection cycle has taken place. Only persons taller than 150 cmmay enter the gate area in order to prevent the disinfectant solution from entering their faces.
There are six nozzles on each side, which ensure the dispersion of the disinfectant from several angles and at different height levels. The device includes a hand nozzle located in the middle of the transition part.
Inside the device there is a cartridge with solution with a volume of 50 l. The product is manipulable, it weighs 100 kg. The lower grate is made of perforated sheet metal, under which there is a container for settling the used residual disinfection. The device also includes a refill with disinfection. The device is powered from the mains, with power of 230 V.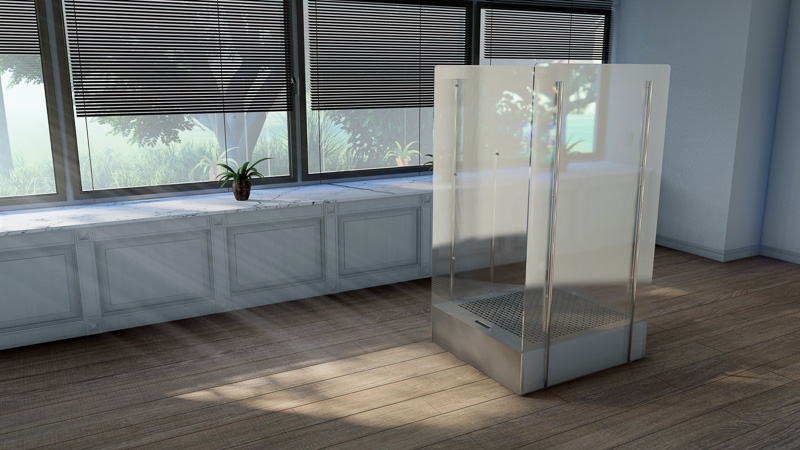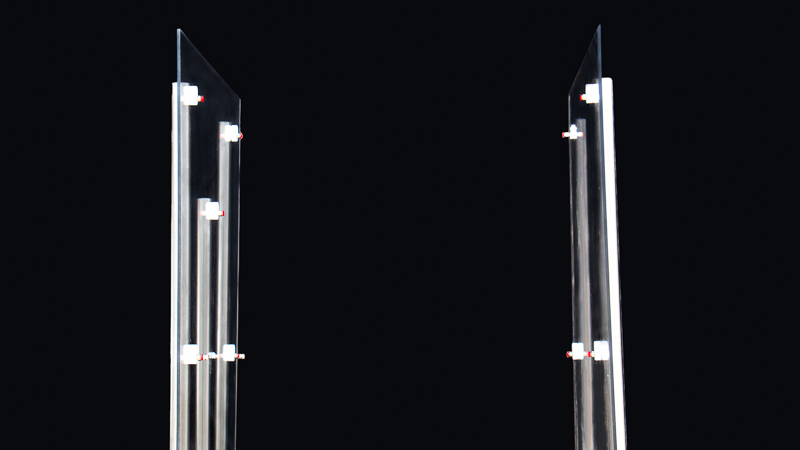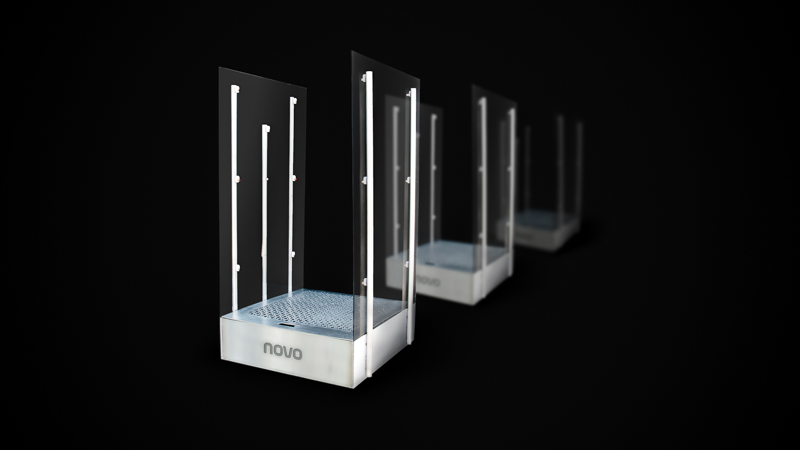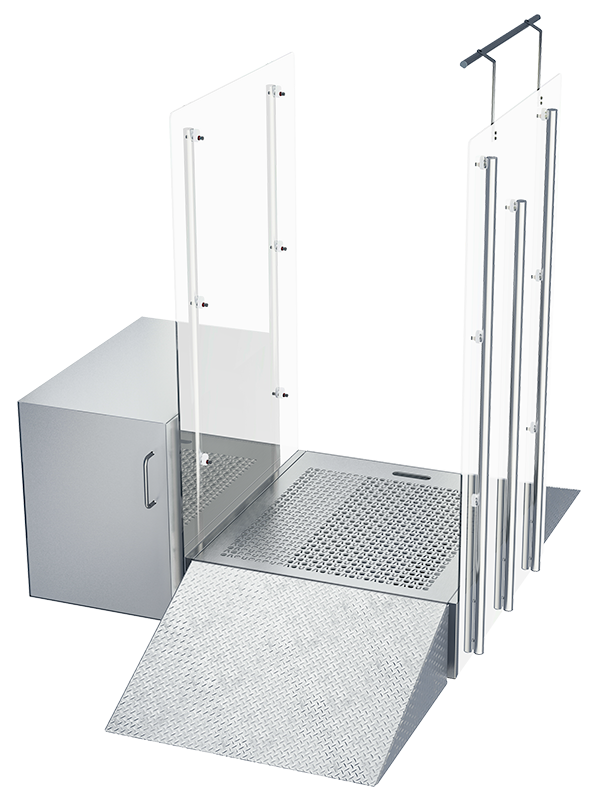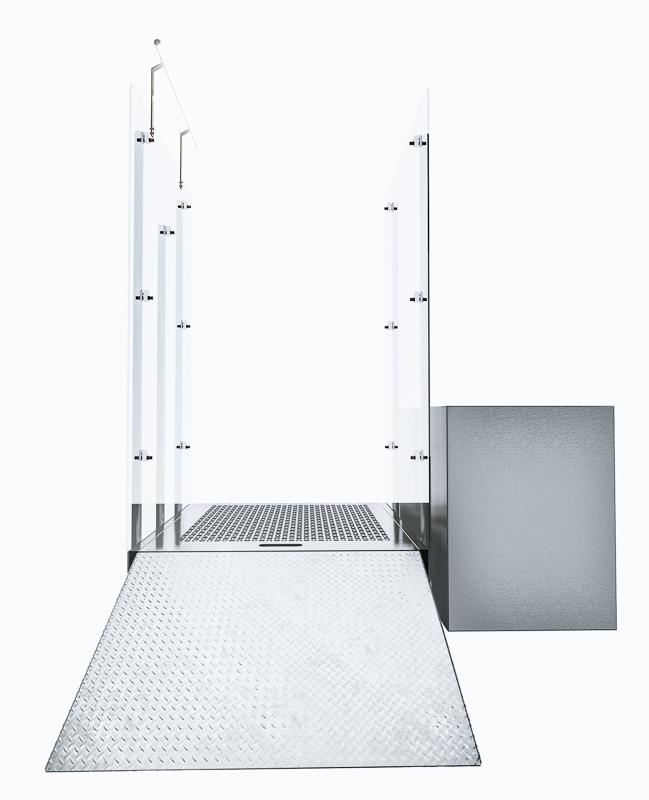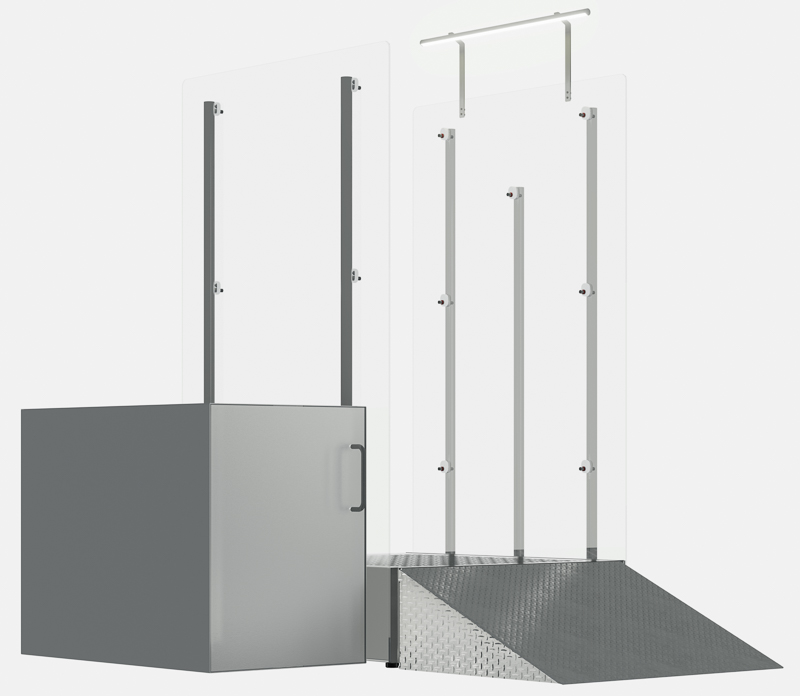 Description and specification

VESNA TWO
Disinfection gate
prevention of viruses and bacteria
unattended automated process
easy installation and maintenance
possible to place both outdoors and indoors
12 nozzles for disinfection application
even coverage with disinfectant solution
hand disinfection nozzle
robust industrial design
supplied with a disinfectant solution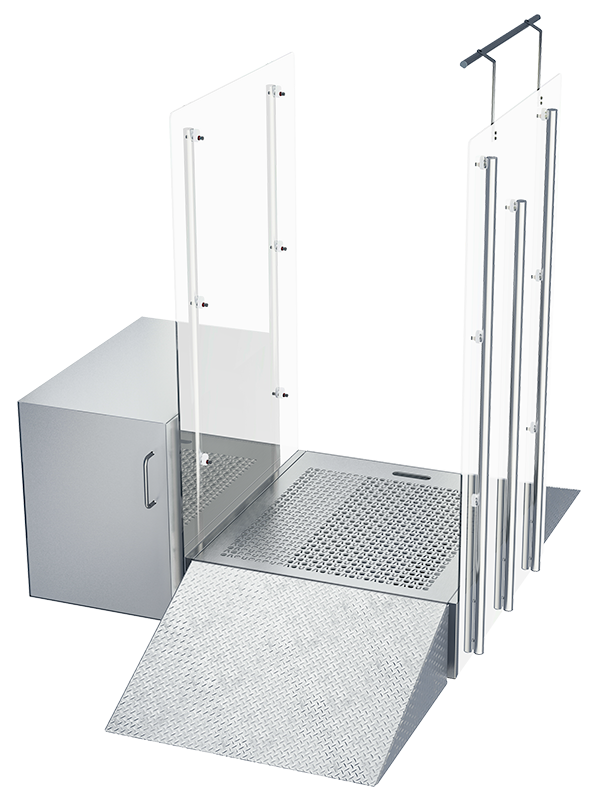 prevention of viruses and bacteria
unattended automated process
easy installation and maintenance
possible to place both outdoors and indoors
hand disinfection nozzle
Weight (without disinfectant charge) [kg]
Size (length x width x height) [mm]
1000 x 1400 x 1800 mm (length with access ramp 1500 mm)
Dimension of the transition part [mm]
Disinfectant container volume [l]
12 nozzles for disinfection application
even coverage with disinfectant solution
robust industrial design
supplied with a disinfectant solution
Volume of the container for settling the used residual disinfectant [l]
Maximum sound level during operation [dB]
Mounting material, power cord, user manual, disinfectant solution for first use included