Immediate disinfection of documents

The VESNA FIVE disinfection compartment with UV-C radiation ensures efficient, safe and fast disinfection of documents in registries and post offices. It uses high-performance germicidal radiators for disinfection, which destroy all bacteria and viruses on the surface.
Effective and ecological disinfection without chemicals
Disinfection is provided by powerful germicidal UV-C tubes with a light wavelength of 254 nm, which cause damage and destruction of RNA, DNA, proteins, enzymes, macromolecules and biopolymers. The process does not produce any toxic by-products or chemical productsthat could harm the environment.
Insert the document and the scanner initiates the disinfection process without the need for manual intervention. Thanks to germicidal radiators on both sides of the chamber, the document passes to the other side free of viruses and bacteria. In addition, it disinfects the air around the compartment.
The disinfection compartment can be made in the form of a separate disinfection box on an existing counter, a worktop with a built-in disinfection box, in the form of a compartment with a disinfection box, or in the form of a mailbox.
documents and papers
postal items
credit cards
money and valuables
personal belongings
cell phones
watches and jewelry
Adjustable chamber height
The height of the gap in the disinfection chamber can be adjusted up to a height of 12 mm according to the purpose of use. It can effectively translucent several layers of paper.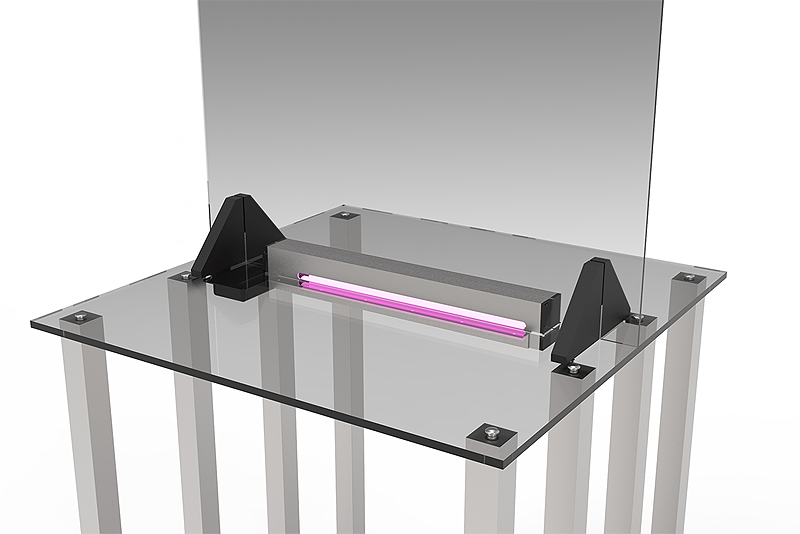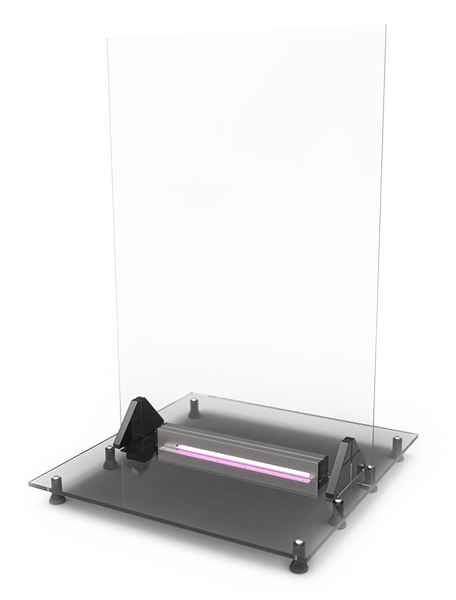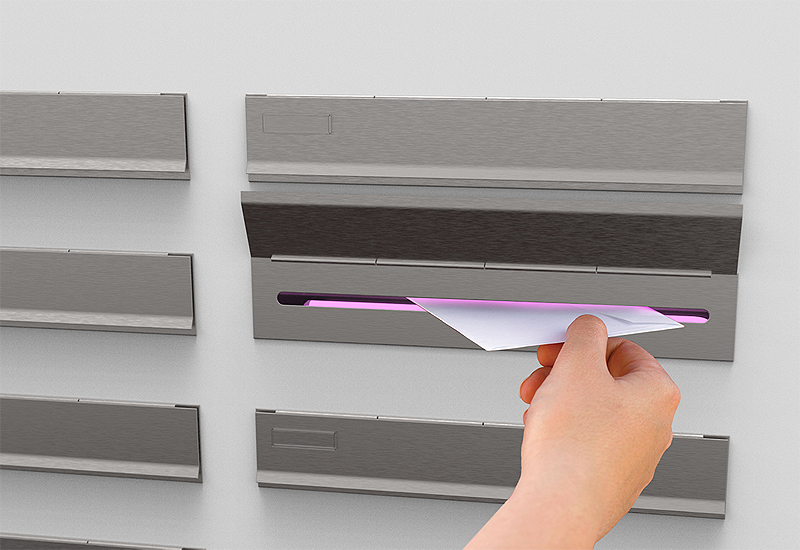 Description and specification

VESNA FIVE
Disinfection compartment
kills 99,9 % of bacteria and viruses
immediate disinfection of documents
unattendedcontrolwithout the risk of contamination
robust industrial design
size of disinfected material up to 400 x 12 mm
ambient air disinfection
suitable for all types of compartments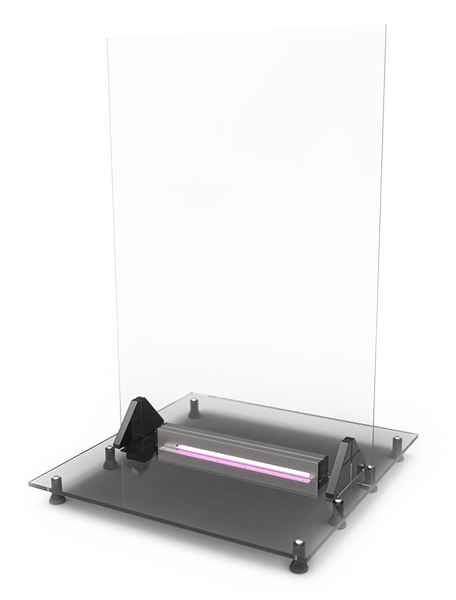 | | |
| --- | --- |
| UVC emitters | OSRAM PURITEC HNS 36W G13 UV-C |
| | |
| --- | --- |
| Radiation wavelength [nm] | 253,7 nm |
| | |
| --- | --- |
| Lifespan of the lamp [h] / number of switch-ons [-] | 10 000 / 2 000 |
| | |
| --- | --- |
| Size [mm] | 12 x 6 x 47,5 mm (gap 10 mm) / 20 x 6,5 x 47,5 mm (gap 60 mm) |
| | |
| --- | --- |
| Guarantee [mesiace] | 24 months |
| | |
| --- | --- |
| Accessories | Mounting material, power cord, user manual |